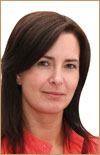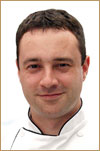 Ber O'Donovan & Ian Shannon decided to form Elite Cuisine after they realised that they shared the same ambition and drive to provide restaurant-quality food and service through a food catering company in Cork that is different from the rest – "wherever people wish to dine".
They are constantly striving to improve their business, whilst always on the lookout to expand and develop. Their logo states "An Exclusive Service with a Personal Touch", which ensures all of their clients that they are very hands on with all their events, functions, canteens and projects that they personally oversee the cooking, serving and deliveries. They always maintain high standards of service to all of their customers.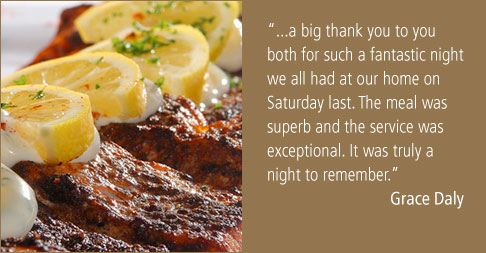 Proven to be innovative with our food and service, believing that high quality food has to be complimented with professional service
Provide homemade products made with fresh produce. Our ethic is labour oriented to utilise our skills and finest ingredients to make our food stand out from the rest.
Strive to bring our high standard of catering cuisine to any environment.
Provide nutritional menus and quality service whilst keeping within a budget affordable to the customer.
We constantly strive to bring a higher level of food and service to all catering events.
We do not compromise on food quality. We source from local suppliers, as we don't believe in cutting corners on quality of produce.
All dietary requirements can be accommodated.
Every function is treated as unique and attention to all detail is paramount to us from food sourcing, handling and presentation to set up and professional services provided.
All food distributed from our kitchen is prepared and cooked following standardised recipes so that total consistency is upheld.
Our daily delivery requirements to clients are always correctly and professionally carried out with all health and food hygiene standards being compiled.
"Ian is a highly motivated and vastly experienced chef who has brought his worldwide influences to his food. His attention to detail cannot be surpassed, and has gained him high accolades from past employers and present clients."

"Ber's professional experience in the provision of food and service was created and developed to the highest standard and she utilises her restaurant background to give the customer the complete dining experience."