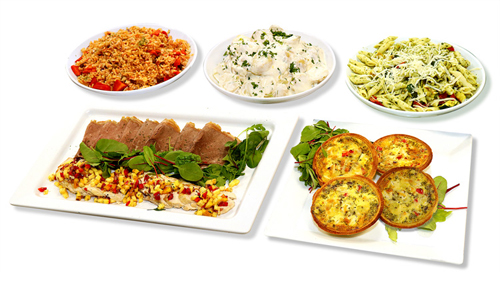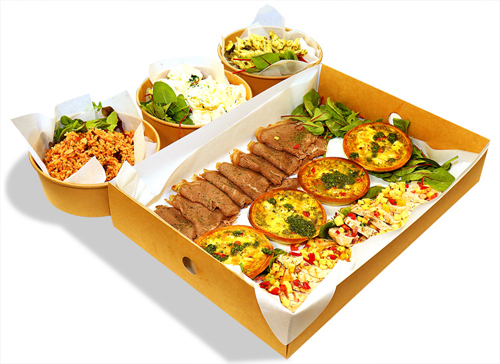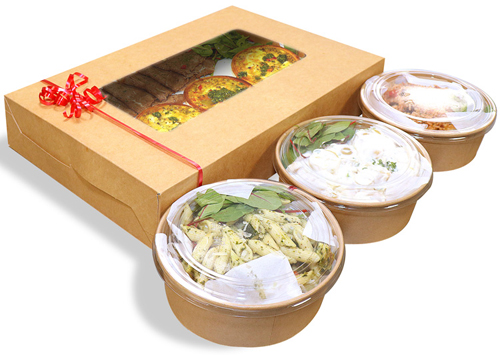 A selection of locally sourced meats, homemade quiche and 3 tasty fresh salads. Simply choose 2 meats and 1 quiche and 3 salads from the list below.
Meats
Our Own Recipe Cajun Chicken Breasts
Tandoori Chicken (7,10,11)
Honey Baked Ham
Succulent Turkey Breast with fresh thyme & parsley stuffing (1wh)
Quiche
Chicken & Pesto with Roasted Vegetables (1wh,3,7,8Al)
Ham, Mushroom & Sunblushed Tomato (1wh,3,7)
Salads
Moroccan Style Cous Cous (1wh)
Lemon & Mint Baby Potato Salad (3)
Rainbow Coleslaw (3)
Carrot, Pumpkin & Sunflower Salad with Citrus Dressing (10)
Caesar Salad with Crispy Bacon & Crunchy Croutons (1rye,1wh,7,11)
Asian Noodle Salad with Soy Dressing (1wh,6,11)
Paprika & Chick Pea Salad (10)
All our meats are quality Irish and locally sourced from the finest purveyors. All our beef is 100% Irish.
ALLERGENS: 1bar = Barley • 1oats = Oats • 1rye = Rye • 1wh = Wheat • 2 = Crustaceans • 3 = Eggs • 4 = Fish • 5 = Peanuts • 6 = Soybeans • 7 = Milk • 8 = Nuts • 8al = Almonds 8haz = hazelnuts • 8pine = pinenuts • 8wal = walnuts • 9 = Celery • 10 = Mustard • 11 = Sesame seeds • 12 = Sulphur dioxide & sulphites • 13 = Lupins • 14 = Molluscs